SAMANDA DORGERDEC, The Street.com
Dogs can be a person's best friend, but they also protect, rescue, assist and support humans in all kinds of situations. Here are the smartest breeds.30, 2020 7:00 AM EST
The election's over, and it's time to bring some smarts to the White House — smart dogs, that is. The Bidens' two dogs, Major and Champ, are rescued German Shepherds—a breed that makes this list of intelligent dogs.
Smart dogs aren't for everyone. You might be happy with a sleepy, good-natured lap dog that doesn't debate every point you make, doesn't correct your grammar or try to help with the Sudoku. But if you need someone to do your taxes, manage the day-to-day affairs of your business, rebalance your stock portfolio, or offer some occasional national security advice, you need a smart dog.
OK, maybe these dogs aren't that smart, but their intelligence can be a handful. Many of them are known for their service — as guide dogs, hunting dogs, police dogs, guard dogs or search-and-rescue dogs. Most of these dogs are working breeds that need purpose, steady work, exercise and mental stimulation. While no dog should be neglected, these dogs especially need lots of interaction and activities to keep their brains sharp.
Here is the American Kennel Club's list of the smartest dog breeds, in alphabetical order.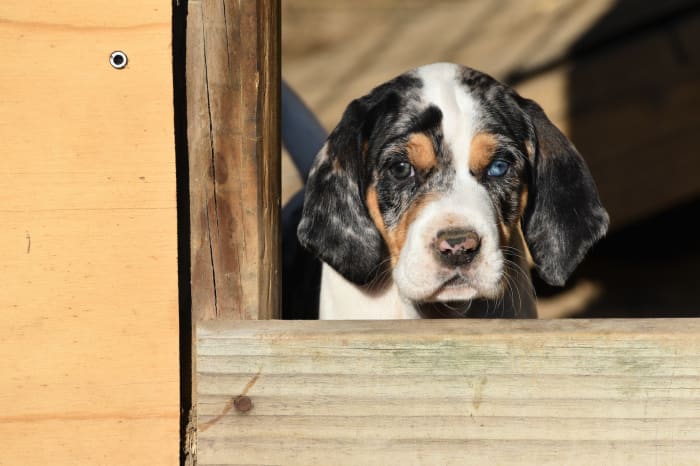 American Leopard Hound
Intelligence is one of the best attributes of this eager-to-please dog. They should not be confused with Catahoulas. American Leopards are one of the oldest tree dog breeds in the U.S. and can track prey for miles, according to the AKC.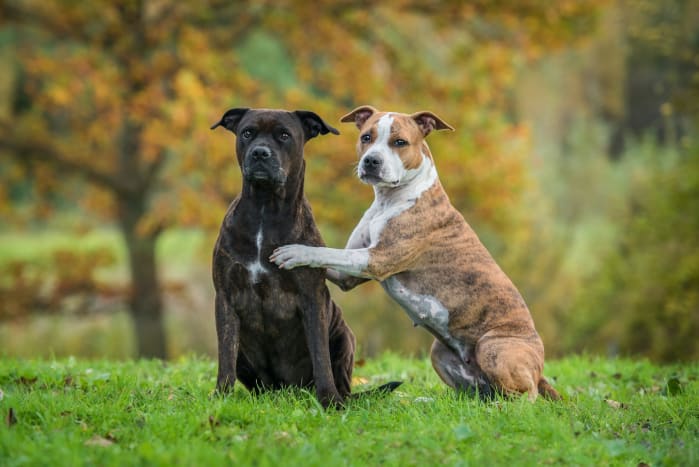 American Staffordshire Terrier
Besides being smart, these dogs are confident and good natured, and known for their courage.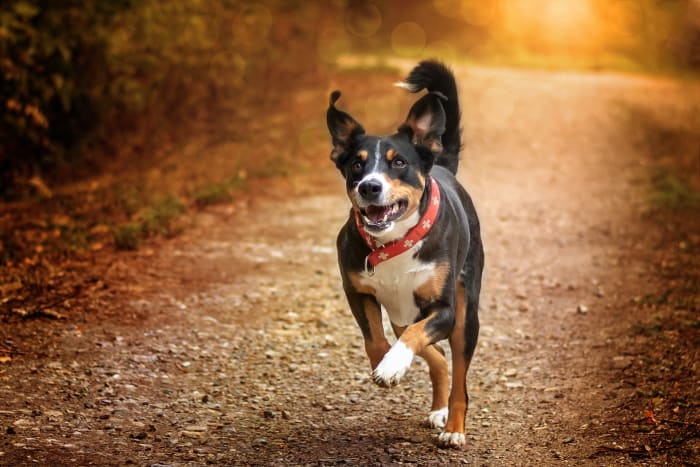 Appenzeller Sennenhund
The AKC says these dogs are lively, high-spirited, self-assured, reliable, and fearless watchdogs who cannot be bribed.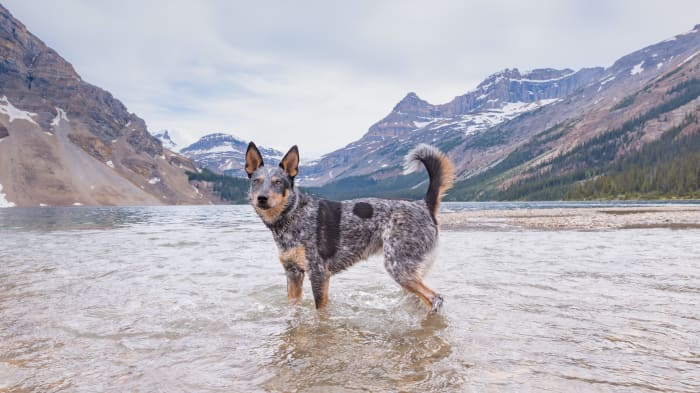 Australian Cattle Dog
These dogs are famous for their smarts and loyalty. They are also very energetic.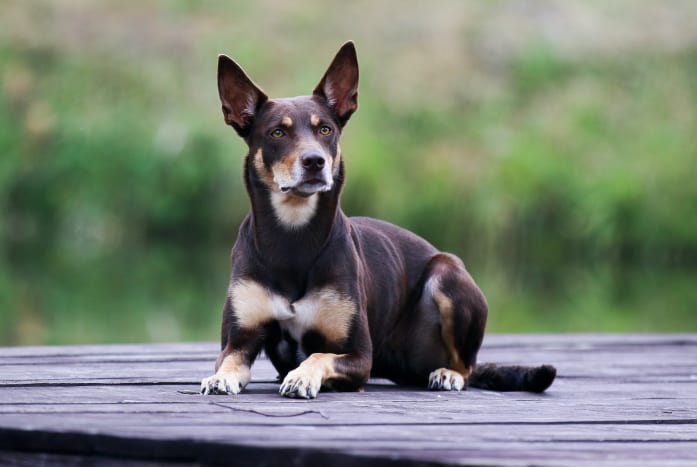 Australian Kelpie
The Australian Kelpie is an energetic sheep herding dog. They are extremely intelligent, alert, eager and have limitless energy.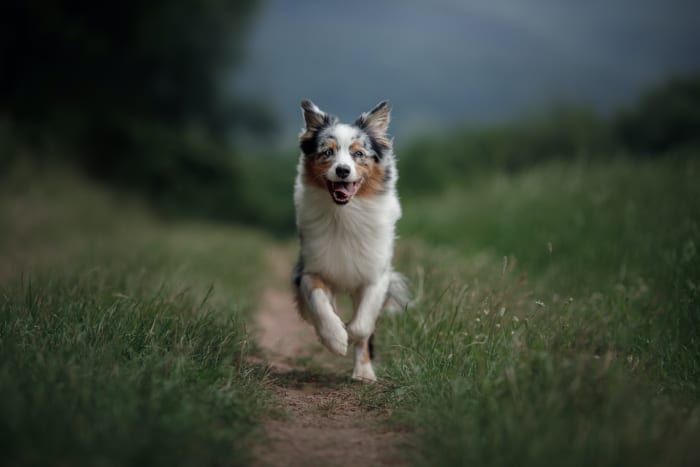 Australian Shepherd
Another herding dog, and a beauty to boot, the AKC calls Australian Shepherds brainy, tireless and trainable partners for work or sport, and "quite capable of hoodwinking an unsuspecting novice owner," meaning, the dog isn't for everyone.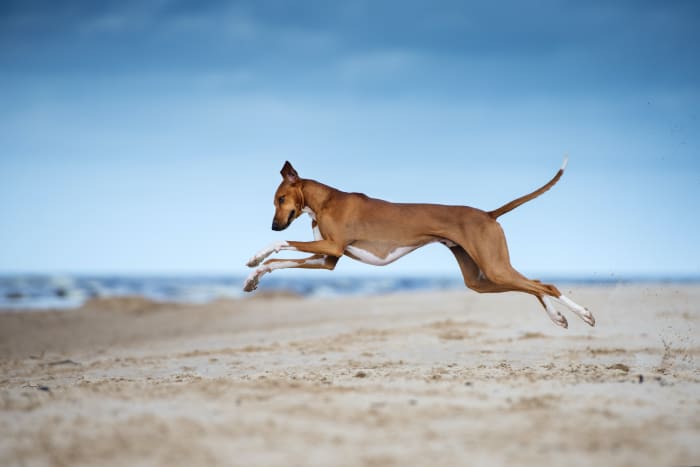 Azawakh
The Azawakh is a tall, elegant but durable and tough West African hunting dog known to be loyal, independent and affectionate.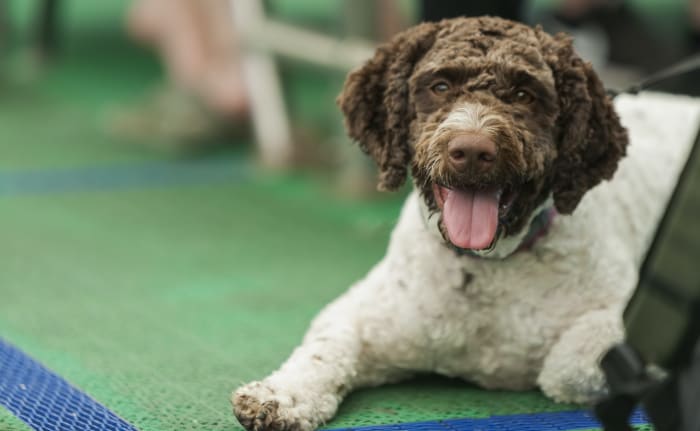 Barbet
The Barbet is a French water dog bred to locate, flush, and retrieve birds. The breed is old, appearing in artwork as early as the 16th century, according to the AKC. Besides being smart, they are cheerful, social, and loyal.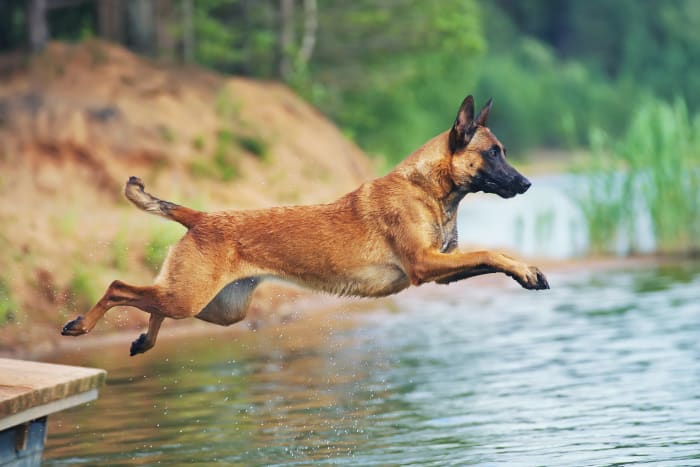 Belgian Malinois
These smart, confident herders are not to be neglected or under-exercised: they need a full-time job, with benefits. They are often used as police dogs and forge strong bonds with their owners.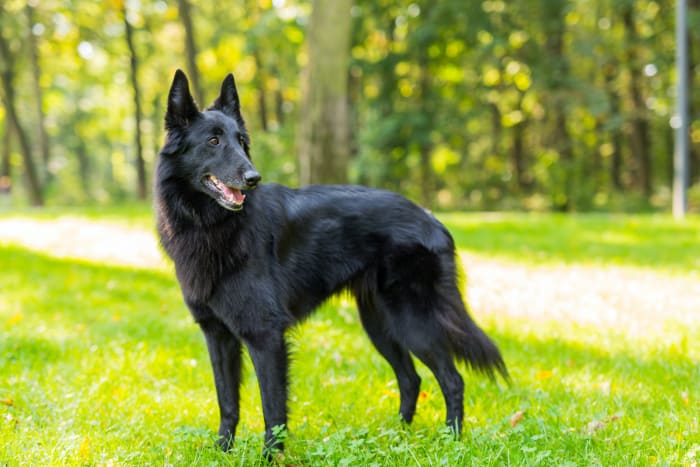 Belgian Sheepdog
These handsome beauties are another workaholic breed that crave companionship and lots to keep them busy. The Belgian's versatility and intelligence is the stuff of canine legend, the AKC says.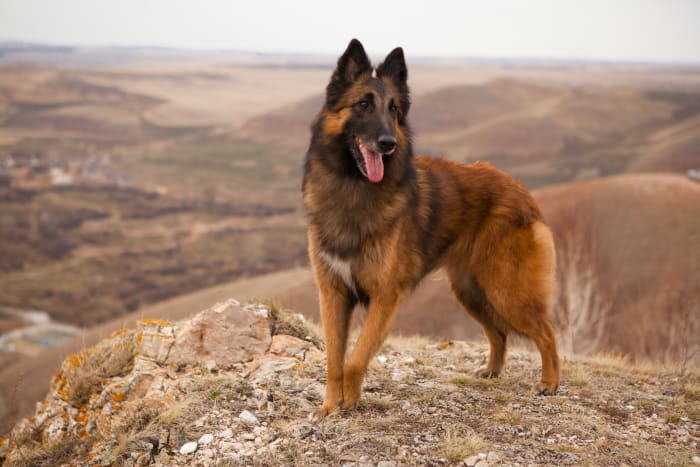 Belgian Tervuren
The elegant, agile Belgian Tervuren is a bright and self-assured herding dog of medium size, known to be affectionate and possessive with loved ones. This is another breed that needs to be exercised and kept creatively challenged.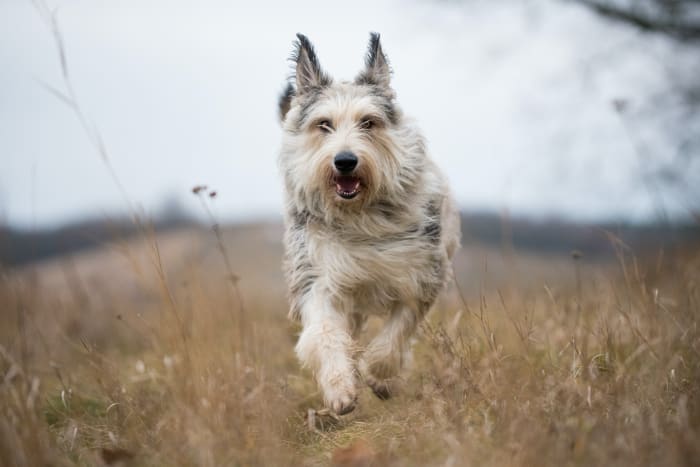 Berger Picard
These big shaggy dogs love all kinds of sports, games, and outdoor pastimes, but idleness and neglect can turn them to destructive behavior, the AKC says. This is an old herding breed that spent centuries as take-charge independent problem-solvers, so early socialization and positive training is a must.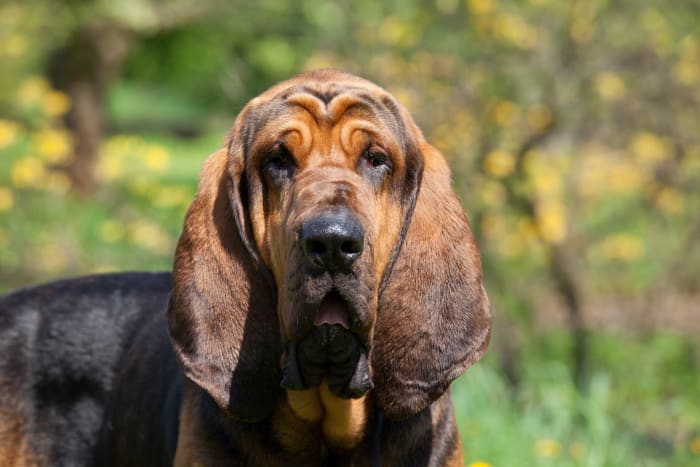 Bloodhound
Don't be fooled by their drooling, Bloodhounds are smart as they come, and their work is good enough to be used as evidence in a court of law. These are big dogs, 100 pounds or more, and relentless and stubborn on scent. Their loose, wrinkled skin and drooping ears actually help collect and trap scent particles.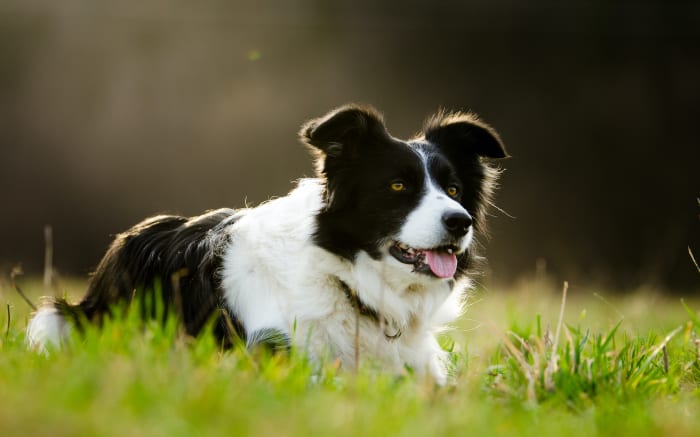 Border Collie
This is another energetic workaholic breed that needs to stay occupied and is smart enough to do your bookkeeping after a day of catching Frisbees. If you don't have a herd of sheep, consider agility training to keep them happy.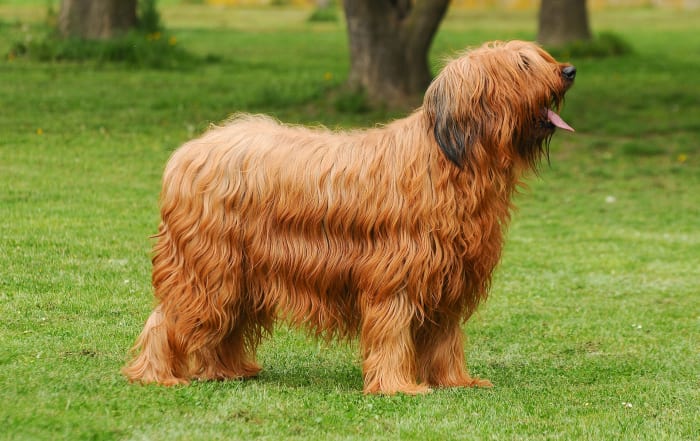 Briard
According to the AKC: "The Briard packs so much loyalty, love, and spirit into its ample frame that it's often described as a 'heart wrapped in fur.' The dashing good looks of these muscular Frenchmen radiate a distinct aura of Gallic romance and elegance." And they're smart too…what more could you ask for?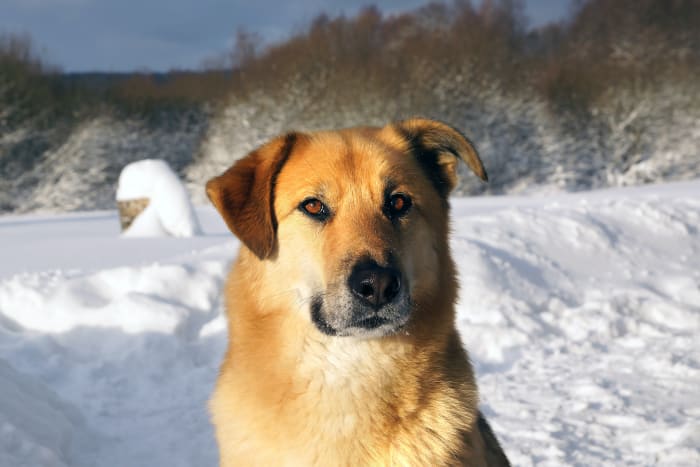 Chinook
These handsome, powerful dogs were bred for hauling and sled racing, but can master a variety of tasks, from agility work to search-and-rescue.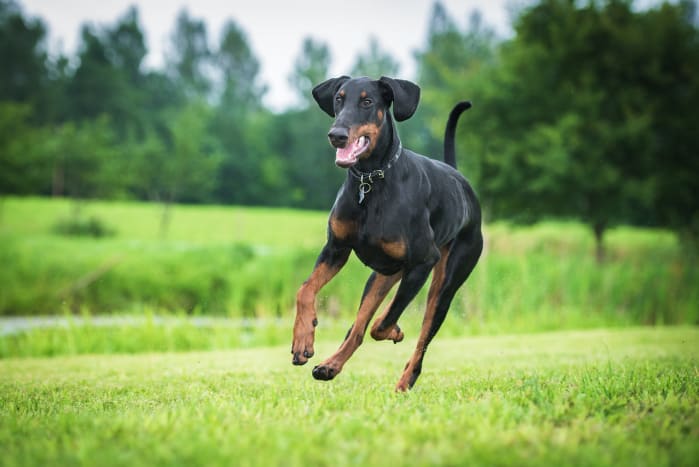 Doberman Pinscher
Dobermans, known for their guarding abilities, are smart, elegant and fearless.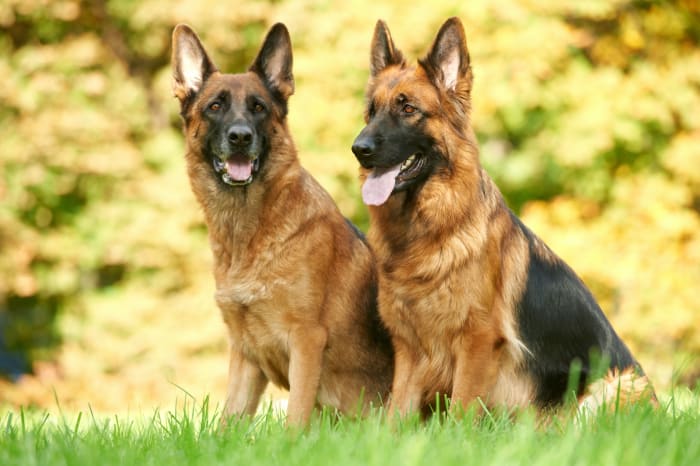 German Shepherd Dog
Known for their noble character and high intelligence, German Shepherds are also loyal, confident, courageous, and steady.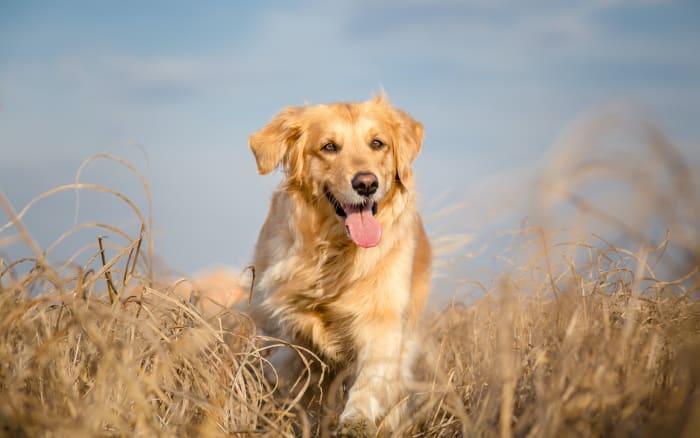 Golden Retriever
Golden Retrievers are smart enough for a range of jobs from hunting, obedience and search-and-rescue to their excellent service as guide dogs for the blind. They also know how to enjoy a weekend off.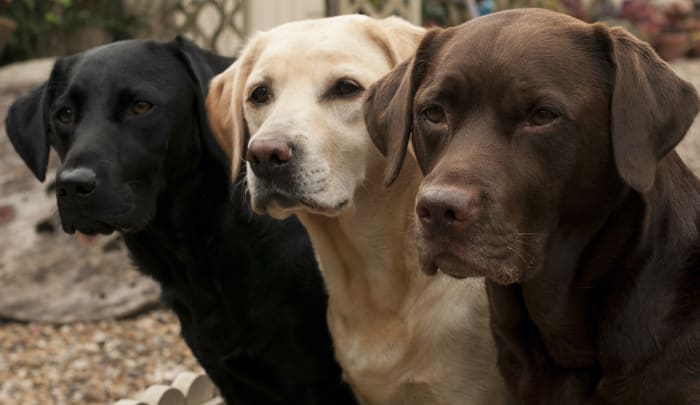 Labrador Retriever
America's most popular dog breed is sweet, loving, and eager, and good with children. They love exercise and being in water, and range in size from medium to large.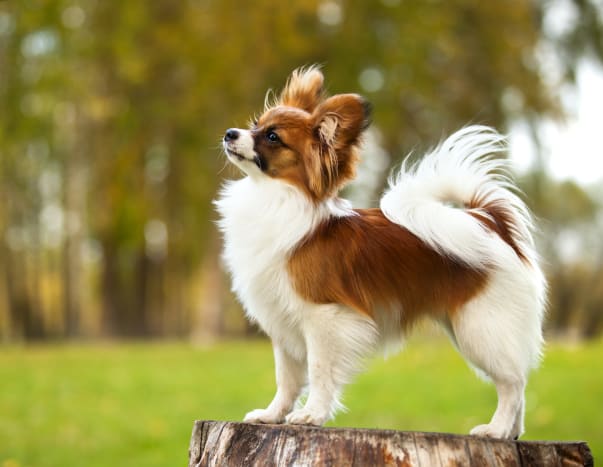 Papillon
Don't be fooled by the small size and pretty face, these toy dogs are more robust than they look, and they are smart, curious, and capable of learning all kinds of tricks and excelling in sports competitions.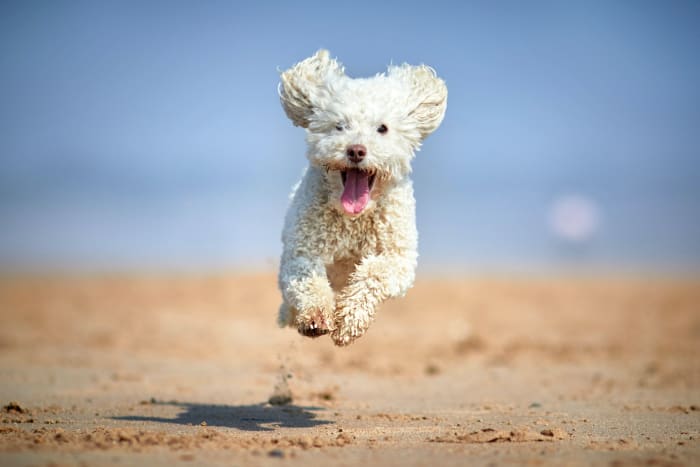 Poodle (Miniature)
All poodles are aristocratic and intelligent. Miniature poodles are elegant athletes and great companions with low-allergen coats. Miniatures weigh 10-15 pounds.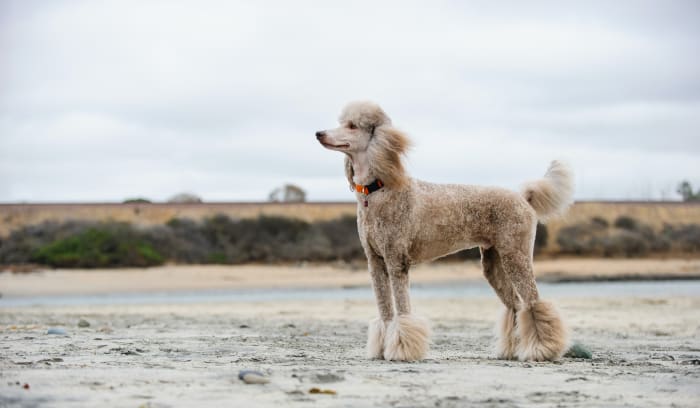 Poodle (Standard)
Like all poodles, Standards are active, proud and smart. These dogs can be as big as 70 pounds.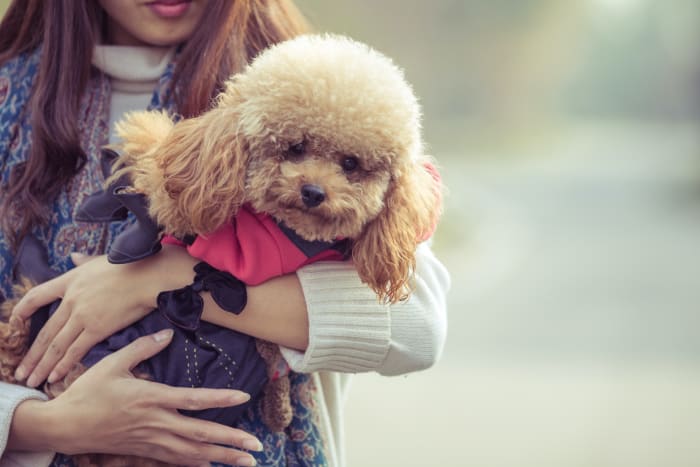 Poodle (Toy)
The littlest poodle, 4-6 pounds, Toy Poodles are agile, intelligent and self-confident.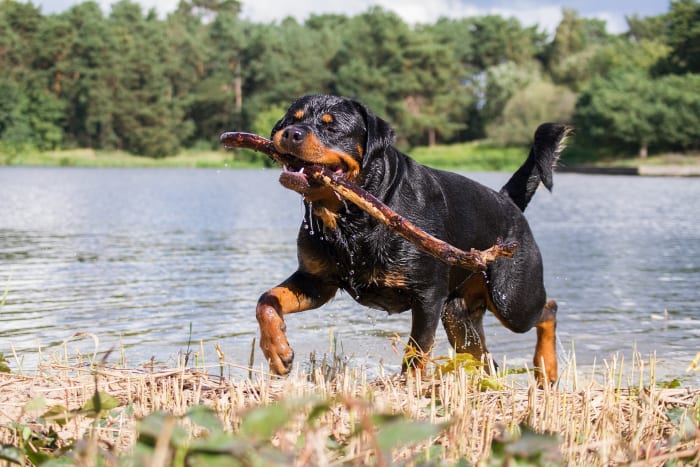 Rottweiler
Male Rottweilers can weigh as much as 135 pounds, and they are often known as guardians. Despite their size, they will try to cuddle in your lap. The AKC says a well-bred and properly raised Rottweiler will be calm and confident, courageous but not unduly aggressive.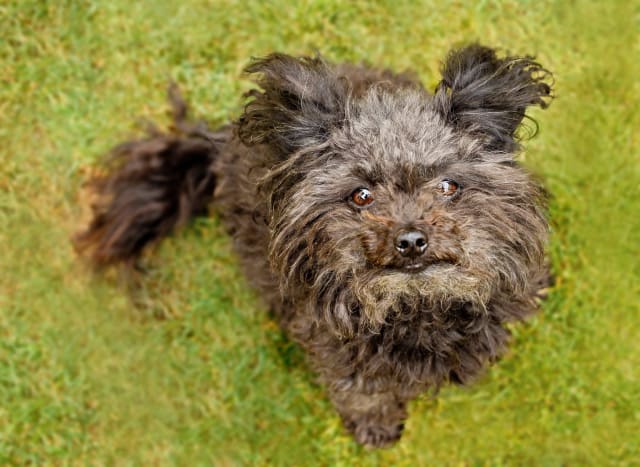 Russian Tsvetnaya Bolonka
These little dogs, under 11 pounds, were originally bred to be the ultimate house pet for apartment living, according to the AKC. They are spirited, good with children, funny and clever.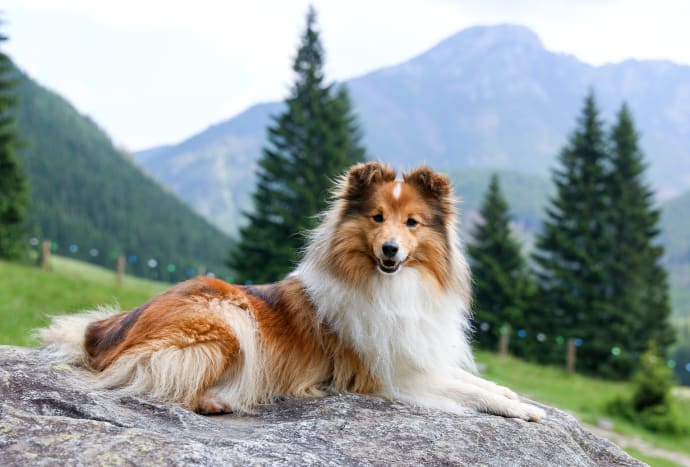 Shetland Sheepdog
These are small active dogs, weighing 15-25 pounds. A herding dog from Scotland, they are quick, obedient, and extremely intelligent.